Bespoke Jewellery Creation
It's been nearly 50 years since we started creating dream bespoke jewellery for our clients, and in that time we've worked meticulously on developing a service that delivers the finest jewellery creations.
Working with our expert in-house dream-team, we will take you along your bespoke jewellery journey and turn your ideas into a reality. Whether you're looking to create a piece completely from scratch or want to work on re-inventing the components of an existing item into a new creation, our team of designers and goldsmiths will talk you through each stage to ensure that all of your expectations are met at every stage.
We'll create a 3D CAD file to bring your bespoke piece to life once you're 100% happy, our goldsmith will get to work.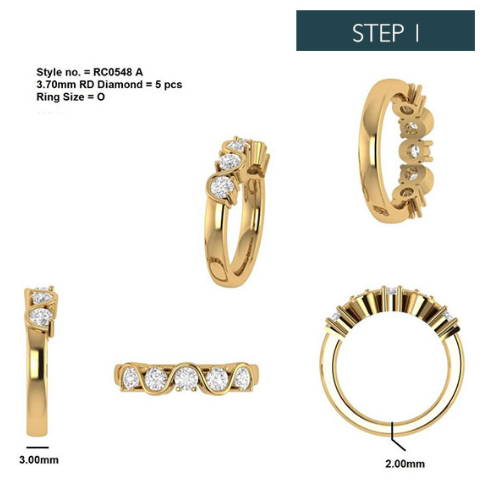 Visit one of our specialists who will work with you to make your ideas into a realistic 3D CAD design to show you what your jewellery piece would look like.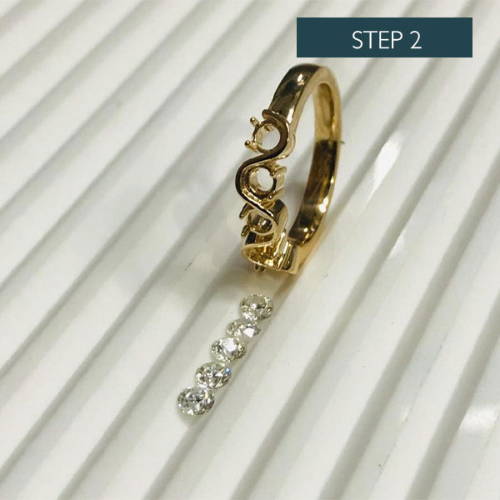 We will then begin the magic of creating your very own bespoke piece, showing you step by step details to assure everything is perfect and inline with the design you chose.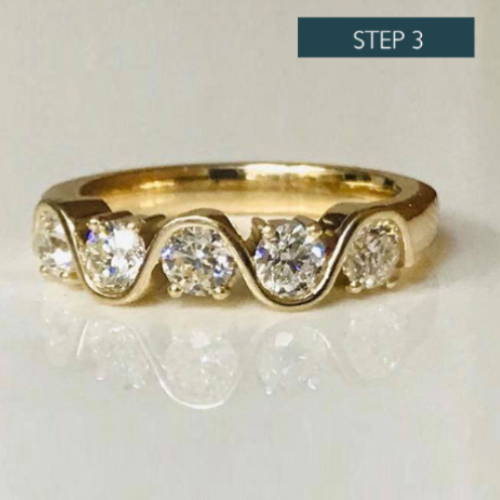 Once all of the crafting is complete, it's then time to collect your very own bespoke jewellery. Join us in-store and have a glass of champagne while admiring your masterpiece.
Interested in creating a bespoke jewellery piece? Book an appointment with us today!